Welcome to the Atom Logistics January 2021 Update
2020 saw some changes in the logistics industry and I have no doubt there will be 'more bumps in the road' in 2021, but please rest assured, we will be on hand to support and assist you and your business through it all.
My team and I look forward to working with you this year and supporting you in reaching your 2021 business goals.
I wish you and your business a prosperous 2021!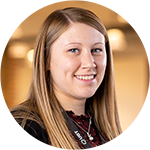 Sophie Morris
Department Manager | Atom Logistics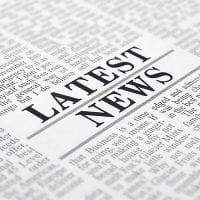 There are many changes across all partners and networks in our supplier portfolio; some temporary and some long-term. We have been, and will continue, to send out regular updates to our clients to ensure you are kept up-to-date with relevant changes in both services and regulations. Please keep an eye out for any emails coming through from Atom Logistics/UBT as these will include important and useful information.
With the recent announcement of another National Lockdown in England, Scotland and Wales, please rest assured all carrier networks will be continuing to trade as normal. However, we may see some slight service/delivery delays, as well as no physical POD's for health and safety reasons, and we would ask for your patience and understanding in this.
With regards to Brexit and the United Kingdom exiting the EU, there have been new charges and procedures put into place by many suppliers, and if you are unsure of these, please feel free to reach out to the Atom Logistics Team.
What are Atom Logistics up to in 2021?
We aim to:
Support our clients further with Import Freight requirements through dedicated support from an Import Freight Specialist.
Assist clients with questions and solutions, fromBrexit adjustments to freight solutions.
Launch a new Atom Logistics website.
Continue to grow our supplier portfolio, ensuring that all clients' needs are covered using the right solutions.
Encourage feedback from our clients, allowing us to identify ways to improve the client experience.
Continue to serve our clients through adding value to their business and supply chain.
Work with our clients as if they were our colleagues – working as one to meet mutual goals.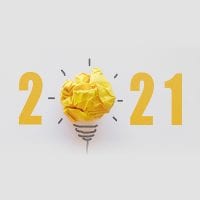 January's Top Tips from the team
Sophie – Each new business year marks a new beginning. Always carry through your spirit and determination as this will move you towards achieving your business goals.
Bradley – Don't stop! No matter how 2020 ended up for you, your business will keep moving forward and so should you. So always look for the positives and don't focus on the past negatives.
Charlotte – Mistakes are not outcomes; they are opportunities to learn and find solutions.
Gemma – The internal customer experience determines the external customer experience.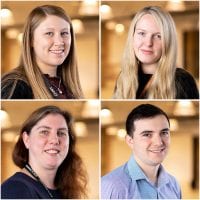 Share This Story, Choose Your Platform!