Welcome to the Atom Logistics December 2020 Update
As we head towards the end of 2020, we are spending many hours planning for 2021, as I am sure you and your business are, too.
When we reflect back on 2020 it has been a strange and challenging year, although I can personally say it has been very rewarding and eye opening and we have all achieved things we would never have thought possible before we found ourselves in a pandemic. We should all be very proud of our accomplishments, adaptation and collaboration.
My team and I look forward to sharing these newsletters with you again in 2021 and supporting you in reaching your 2021 business goals.
I hope you and your colleagues have a successful December and a lovely End of Year break!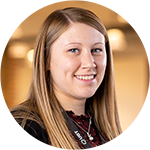 Sophie Morris
Department Manager | Atom Logistics
Supplier Updates – End of Year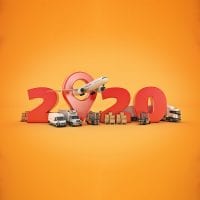 We are currently working very closely with our relevant partners on end of year shipping for gifts and calendars, etc. If you have any requirements for end of year, one-off shipping, feel free to reach out. Whether it be postage alone or pick-and-pack requirements, we can help.
Furthermore, as we come to the end of 2020, we are spending time running valuable strategy sessions with our suppliers to ensure we have robust plans in place for you and your requirements in 2021.
If you have suggestions for services or benefits you would like to see us introduce, please feel free to share them with us.
This month's success story
This month has seen the Atom team, along with other UBT Departments, reverting to working from home under the current Government Guidelines – and the transition was seamless!
The team responded very efficiently and positively, ensuring our client experience and service was not affected to ensure we keep in line with our Strategic Pillar, Customer First.
We also recognize & commend all businesses and employees around the globe who are positively reacting to ever-changing rules and regulations.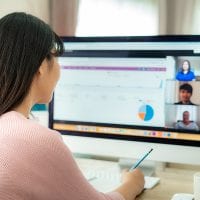 How should I prepare for 2021?
The logistics industry has made major adaptations in 2020 and has worked within an environment and with regulations that have never been seen before. This has not only meant a change for the carriers themselves but also for the receivers of the goods at their home or work addresses. On top of this, the industry is facing Brexit in January 2021, and therefore it is vital you do your preparation now so that you have your logistics planning in place for 2021 before year end.
For our December 2020 Update, we have put together a checklist of 'actions' that you can do between now and year end which we hope you find of use.
December Top Tips from the team
Sophie – Have options! Use a parcel management company that can provide rates from multiple carriers in one place, so that you are not tied into using the same services or rates all the time, giving you flexibility and choice.
Bradley – Do you have set targets/KPI's for 2021 and do you understand them? Setting them and understanding them is the key to achieving them.
Charlotte – Help customers help themselves! Great customer service should always be available, even when you aren't.
Gemma – Remember that Customer Service is everyone's job! Your whole company should be encouraged to be involved in customer service. This is also the fastest way to make improvements that drive your business forward.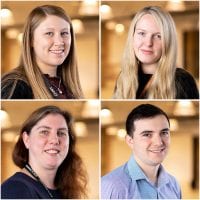 Share This Story, Choose Your Platform!